04Jul2010
Wake Up Call! @ Edinbourgh Fringe Festival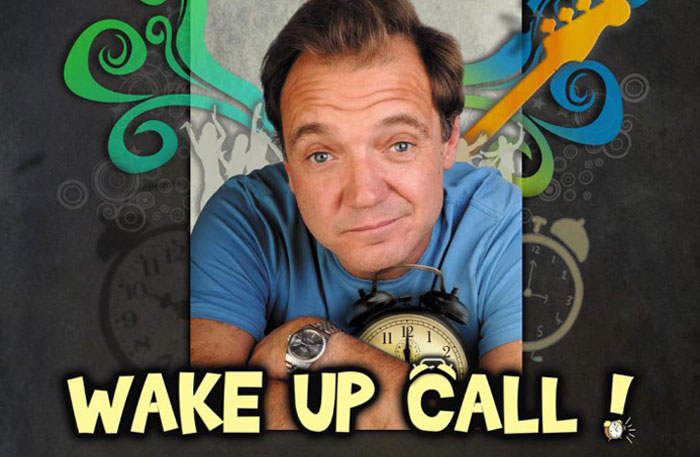 ---
---
It's 4am. The alarm is set for 5. You're in Belgrade.. or pos­sibly Buenos Aires. All these Hotel rooms look the same.. There's a noise coming from the bath­room and only a minia­ture of Baileys left in the mini bar.. No wor­ries you'll sleep on the plane.. You hope to hell it's a travel day and that pile of ashes in the corner isn't your Passport. Welcome to an average Wednesday in the life of a touring musi­cian. 'Guy Pratt's Wake-​​up Call' is the next instal­ment of the bizarre, poignant and often hilar­ious life of a pro­fes­sional bassist told by a nat­ural racon­teur. You'll laugh. You'll cry, you'll prob­ably sue.
Pink Floyd's bassist returns for the first time since his 2007 Edinburgh sell-​​out run to regale us with more hilar­ious tales from the mini bar and the absur­di­ties of life on the road for the touring musi­cian.
There's also a fan­tastic oppor­tu­nity to see a pre­view of Guy Pratt's brand new one-​​man show before it pre­mieres at this year's Edinburgh Fringe Festival..
Where: Hen and Chickens Theatre, 109 Saint Paul's Road, London, N1 2NA.
When: Starts at 9.30pm on Tuesday 13th July 2010.
Tickets are only £7.50
BOOK TICKETS NOW
Tel. 0207 704 2001
Online. www​.unre​strict​ed​view​.co​.uk